DISCOVER iMAGE Portal solution suite
Manage medical files with ease
iMAGE Portal provides medical professionals with an extremely efficient, easy, and secure way to store, access, and share medical images, videos, and reports to anywhere in the world.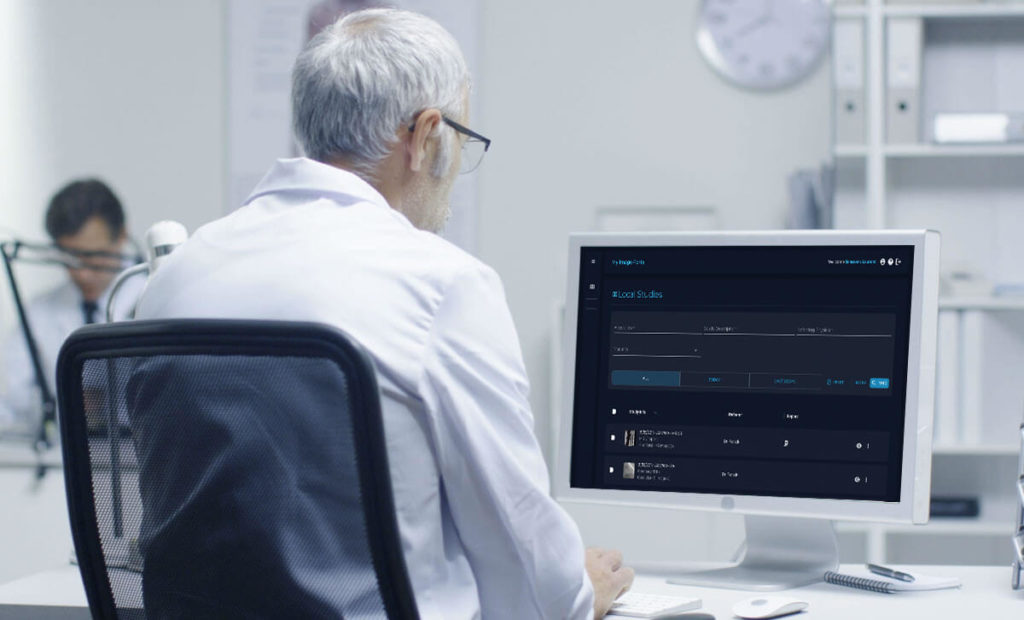 Everything you need in one Solution Suite
iMAGE Portal is a web-based software solution that enables fast, simple, and secure storage and sharing of medical files such as images, videos, and reports between medical professionals and patients. iMAGE Portal uses advanced encryption technologies, such as SSL and AES, enabling  easy and secure access to medical data from any browser and device.
Everything you need to store and share medical files
DICOM files are uploaded directly to the iMAGE Portal server from modalities, workstations, or PACS, enabling instant access to patients and medical professionals.
The optional zero-footprint CE/FDA certified web-based DICOM viewer can be accessed from any browser and offers advanced tools for medical practitioners.
Relationships between patients and doctors can be defined by the organization managing the iMAGE Portal, enabling automatic accessibility to authorized users.
iMAGE Portal is a comprehensive solution that can be used on its own or with several options and add-ons that enhance even more its features and capabilities.